Welcome to Searchbox Digital Agency LLP - Your Leading SEO Company in Mumbai​

Make google fall in love with your content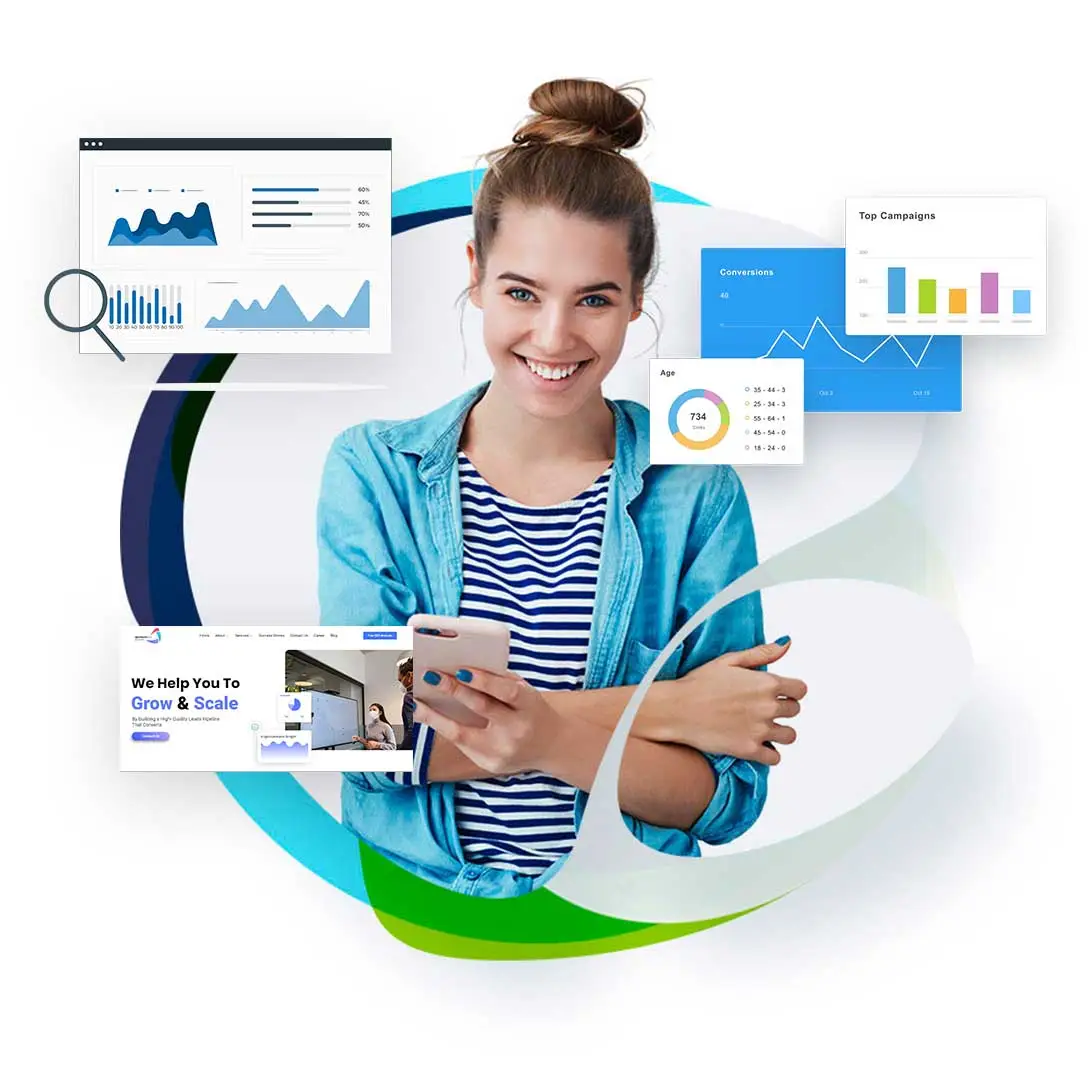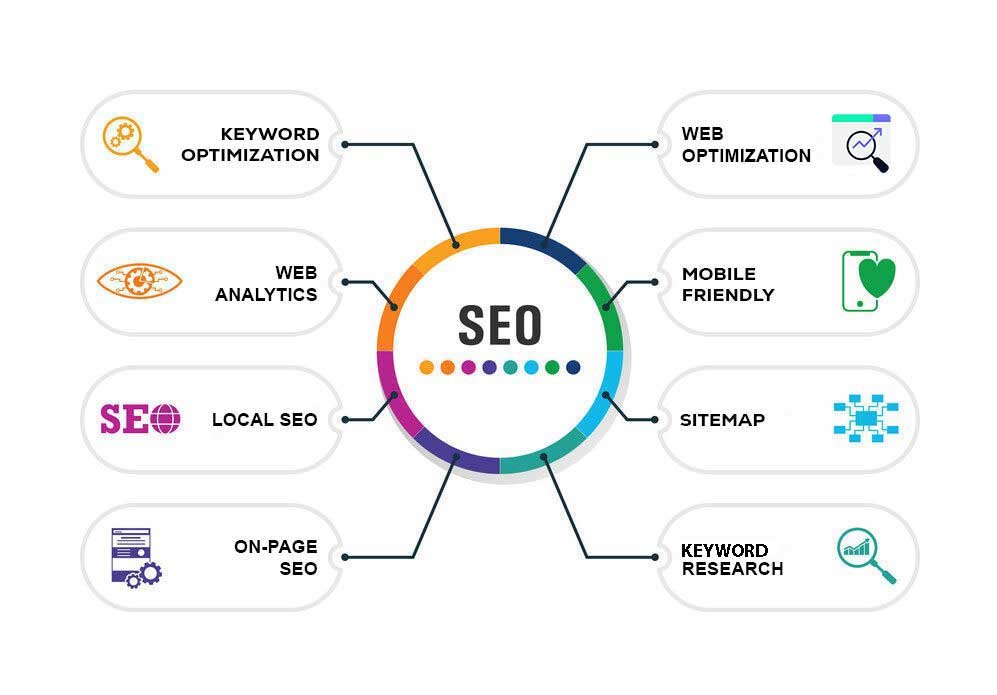 If you're looking to enhance your online presence and drive more organic traffic to your website, consider partnering with an SEO company in Mumbai. These experienced professionals are well-versed in the ever-evolving world of search engine optimization. They can help your business climb the search engine rankings, increase visibility, and attract potential customers.
Mumbai's SEO firms offer a range of services, from keyword research and on-page optimization to link building and content creation. With their local expertise, they understand the unique challenges and opportunities in the Mumbai market. So, whether you're a small startup or a large corporation, investing in an SEO company in Mumbai can significantly improve your digital marketing efforts and boost your online success.
We Are the Top SEO Company in Mumbai – Why Choose Us?
In the bustling digital landscape of Mumbai, standing out and reaching your target audience can be a daunting challenge. That's where our SEO company comes in. We take pride in being recognized as the top SEO company in Mumbai, and we have compelling reasons why you should choose us to supercharge your online presence.
Expertise: With years of experience in the industry, our team comprises SEO experts who are well-versed in the latest search engine algorithms and trends. We stay ahead of the curve, ensuring that your website's optimization strategies are always up-to-date.
Customized Solutions: We understand that every business is unique. That's why we tailor our SEO strategies to meet your specific goals and needs. Whether you're a local startup or a well-established corporation, we craft personalized SEO solutions that drive results.
Proven Track Record: Our portfolio boasts numerous success stories. We have helped businesses across various industries achieve higher search engine rankings, increased organic traffic, and boosted conversions. Our results speak for themselves.
Local Market Knowledge: Being based in Mumbai, we possess an in-depth understanding of the local market dynamics and consumer behavior. This local expertise enables us to create SEO strategies that resonate with your Mumbai audience.
Transparent Communication: We believe in transparency. Throughout our partnership, we maintain open and honest communication. You'll receive regular reports and updates on the progress of your SEO campaigns, so you're always in the loop.
Ethical Practices: We strictly adhere to ethical SEO practices. We never engage in black-hat techniques that could harm your website's reputation. Our focus is on sustainable, long-term growth for your business.
Competitive Pricing: We offer competitive pricing packages that cater to businesses of all sizes. We provide excellent value for your investment, ensuring that you get the most out of your marketing budget.
Dedicated Support: Our team is dedicated to your success. We provide ongoing support, answer your questions, and adapt our strategies as needed to achieve your objectives.
Looking for an exceptional SEO company in Mumbai? Look no further! Our SEO company in Mumbai is your one-stop solution for all your digital marketing needs. We specialize in SEO services and have a proven track record of delivering outstanding results for our clients.
Located in the heart of Mumbai, our SEO agency in Andheri is strategically positioned to serve businesses of all sizes. Our team of dedicated experts is well-versed in the latest SEO techniques and algorithms, ensuring that your website ranks higher on search engines and attracts more organic traffic.
As a leading SEO agency in Andheri, we pride ourselves on our commitment to transparency and ethical practices. We work closely with our clients to understand their unique goals and tailor our strategies accordingly. Whether you're a startup or an established enterprise, our SEO agency in Mumbai has the expertise to drive your online success.
Don't miss the opportunity to partner with the best SEO company in Mumbai and the top SEO agency in Andheri. Contact us today to boost your online visibility and achieve long-term growth. With our experienced team by your side, you'll dominate the digital landscape and outperform your competitors.
Our aim is the complete satisfaction of our clients and the Growth of their Business. We work on result-oriented strategies of the marketing mix to make your business scalable and Fastmover. We provide comprehensive Digital Marketing solution for your business. Have an Idea? We'll turn into a reality, discuss it with us over a Cup of TEA as TEA is a source of moTEAvation.

"Boost your online visibility with powerful SEO strategies."
"Unlock the full potential of your business through expert digital marketing strategies."
"Create stunning websites that captivate and engage your audience."

"Harness the power of social media to grow your brand and reach new audiences."
Finding the best SEO company in Mumbai can be a game-changer for your online presence. Among the numerous options, one that stands out is seocompanyinmumbai.in. With a proven track record of delivering tangible results, Searchbox Digital agency has become the preferred choice for businesses in Mumbai.
Their team of experts excels in optimizing websites, boosting search engine rankings, and increasing organic traffic. They understand the local market dynamics and tailor strategies to suit your specific needs. Searchbox Digital agency SEO's commitment to transparent reporting and continuous improvement ensures you stay ahead in the digital competition. When it comes to choosing the best SEO company in Mumbai, Searchbox Digital agency SEO is the name you can trust for sustainable growth and success.
To find the best SEO agency in Mumbai, start by clarifying your SEO goals. Seek recommendations from peers and conduct online research. Scrutinize agency portfolios, checking for relevant experience and successful case studies. Ensure transparency in their methods and pricing. Request and contact client references for firsthand feedback. Look for a customized approach tailored to your business needs. Pay attention to clear communication and reporting processes. Thoroughly review contracts and budget considerations. Compare multiple agencies and trust your instincts when making the final decision. Finding the right SEO partner in Mumbai demands diligence, but the right agency can significantly boost your online presence and business success.